Company Name:        MRB Group
 Locations:                  New York: Rochester, Syracuse, Elmira, Seneca Falls
                                     Texas: Austin, Temple
Website:                      www.mrbgroup.com
Employees:                55
Established:              1927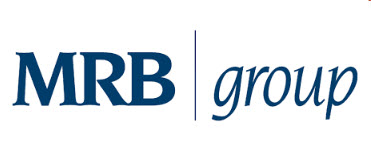 For many New York State local governments, GIS is not just a flashy map or application. It is a tool to manage vital records focusing on real property, development, and infrastructure.
MRB Group has been helping local governments implement GIS solutions for almost two decades.  Across the Empire State and learning from the experience in working with over 120 communities, MRB professional staff understand that the help of a GIS consultant can often be the difference between GIS becoming an indispensable management and decision-making tool versus a burden on staff.
The GIS team at MRB Group works alongside in-house engineers, architects, and planners to turn completed utility construction projects into permanent records in an enterprise and sustainable GIS program.   Once automated, local government managers can track the age, maintenance, and condition of utility infrastructure assets. Recent geospatial focus has been assisting local governments in leveraging smart device (phone) technology and expanding mobile GIS applications.  Municipal workers achieve a high level of efficiency when given the ability to view utility and assets on these devices and create/track inspections and work history in the field or in the office.   Additional MRB Group geospatial services include, tax map maintenance, ArcGIS.com account administration, contracted GIS support services, pavement management, EPA Municipal Separate Storm Water Systems (MS4) compliance, fire department pre-plan mapping, comprehensive plan mapping, and integration of survey GPS, 3D laser scanning, and unmanned aerial vehicle (UAV) and drone technologies.
Products and Services
City of Auburn
The City of Auburn is using the ArcGIS Collector app on Apple iPads to send multiple crews in the field for annual inspection and testing of 1,200 fire hydrants. The Fire Chief uses a desktop map viewer built with ArcGIS Web AppBuilder to monitor the status of field crews. When each inspection is finished, the hydrant symbol changes color on the map to indicate to all crews and the Fire Chief of its completion. (Figures 1 & 2).
Village of Avon
The Village of Avon is using the ArcGIS Collector app on mobile devices to actively mark and track the location of water pipe leaks and breaks. Over time, this will provide village officials with critical information to spot trends and to plan for necessary capital project improvements. The application also enables staff to enter notes about the repairs completed and attach pictures (Figure 3).
Town of Ontario
The Town of Ontario was an early adopter of mobile GIS technology for managing its MS4 storm outfall inspections. Since 2013, the town has used the ArcGIS Collector app to visit each of the Town's outfalls to monitor for illicit discharges, verify structural condition, and note maintenance requirements (Figure 4).
Town of Penfield
Having seen significant growth in recent years, the Town of Penfield contracted with MRB to build a web and mobile-friendly application which would provide a public-facing GIS viewer for residents, businesses, and developers. The viewer includes information relating to zoning districts, agricultural districts, environmental protection areas, and purchased development rights, among other spatial datasets (Figure 5).
Town of Canandaigua
The Town of Canandaigua is in the process of completing a Parks and Recreation Master Plan. An ESRI Story Map template was selected to create a GIS map of all the parks and recreation opportunities in the City and Town of Canandaigua. The application enables residents to click on points of interest on the map, see facility information, and generate driving directions.
Summary
With a principal focus on municipal services, MRB Group provides local governments with professional engineering support for day-to-day operations focusing on water and wastewater treatment, and public works services. The GIS team at MRB Group is committed to creating solutions to help implement modern mapping technology into an understandable and useful tool for municipal workers across the Empire State.
For more information on MRB Group geospatial products and services:
Contact:
Daniel Allen, GISP