Company Name:         Bowne Management Systems, Inc.
Location:                     235 E. Jericho Turnpike, Mineola, NY  11501

Website:                      http://www.bownegroup.com
Employees:                 35
Established:               1982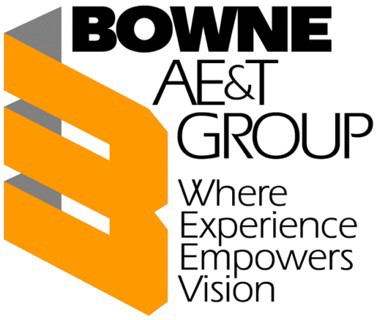 Bowne Management Systems (BMS) is unique in the technology world as the firm has been in business since 1982.   2017 marks the 35th anniversary of BMS and they proudly state "we innovate every day."
The collective team of professionals are not only fluent in IT and geospatial technology but in the core competencies of any business – professional project management, diverse and adaptable skill sets and most importantly, customer relationships and satisfaction.
BMS is associated with their affiliate, Sidney B. Bowne and Son, a nationally recognized civil engineering and surveying firm that has been in business in New York State since 1895. The shared corporate culture and values has kept Bowne in the forefront for almost 125 years.
BMS has developed core practices to support the mission critical operations of local government. This client base includes local government at all levels, as well as State and Federal government agencies, and private clients. BMS has core practices in the following areas:
Public Safety
Land Records and Tax Mapping
Infrastructure and Asset Management
In addition to these core practices, BMS has robust operations in the areas of IT Staffing and Governance, Geospatial Cloud Deployment, Disaster Recovery and Business Continuity Services, and Project Management and Oversight. Some recent notable work includes the following: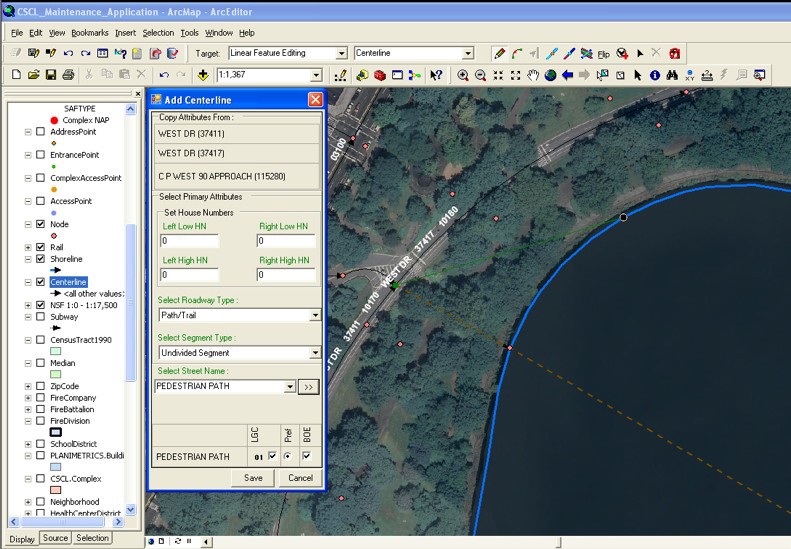 Support for New York City's emergency  dispatch   systems   – BMS built the street center line ("City- wide Street Centerline" [CSCL]) and the required maintenance  system. BMS also built and maintains  the software that transforms CSCL data to the geofile format required  by the NYPD and FDNY dispatch systems. To date, also most 50 million e-911 calls have been successfully handled by CSCL and Bowne developed software.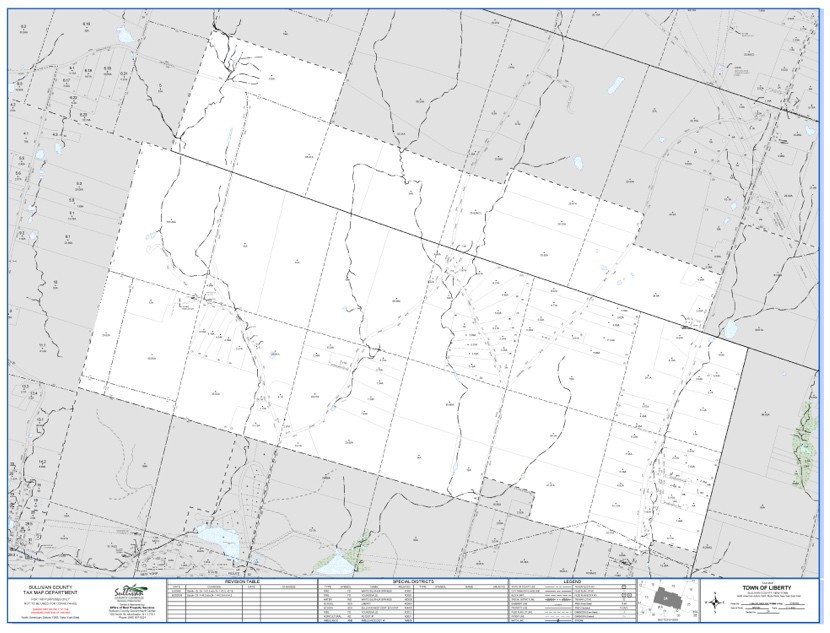 BMS has been involved in the development of many tax parcel systems in NYS. This includes New York City, the counties of Nassau, Orange, Suffolk, Sullivan, Oneida, and Tompkins and many of municipalities in Westchester County.  BMS staff maintains parcels daily and continues to innovate and introduce new technology, such as ESRI's Parcel Fabric, to the customer base.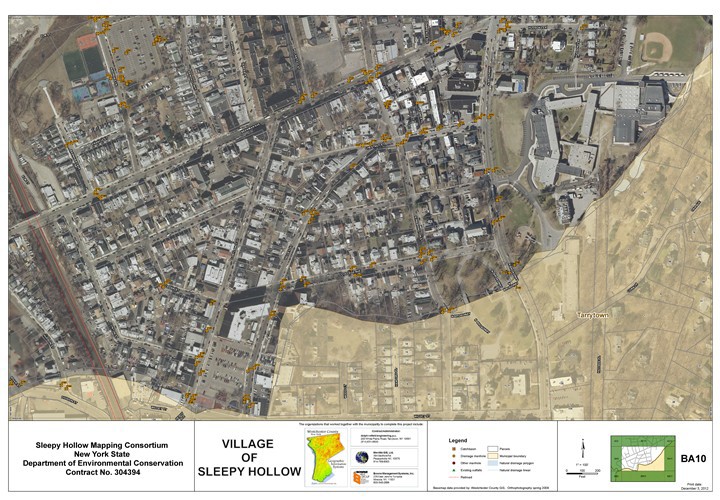 The BMS infrastructure practice is a leader in NYS MS4 data collection. Recently the practice  led  the  effort to successfully complete  field work for the Sleepy Hollow Consortium in Westchester County, which encompassed 20+ separate municipalities and led to consistent data for most of the County's drainage network.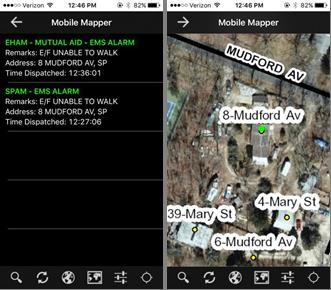 BMS' mobile development group builds applications for all of their core practices.  As illustrated above, a recent Mobile Mapping component was deployed for the East Hampton Village Police Department which complements the web based Computer Aided Dispatch Map Viewer, which displays calls for service in real-time.
As Portal technology, and the use of Cloud-based services and ESRI's ArcGIS Online continues to grow, BMS has been at the forward edge deploying solutions using platforms such as Amazon Web Services (AWS).  One recent experience is the Western Connecticut Council of Governments  (WCCOG)  represents 18 Connecticut municipalities.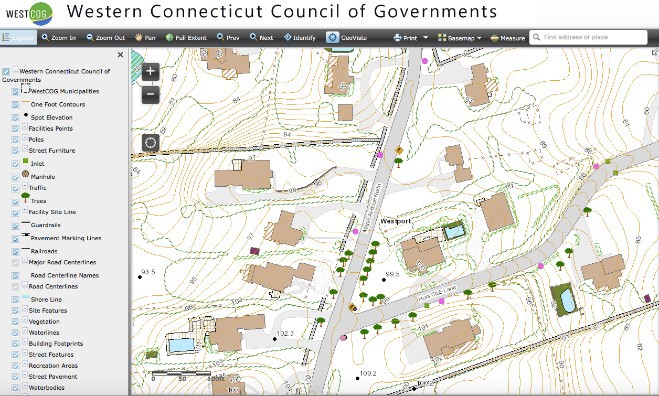 To support WCCOG's economic development and transportation planning efforts, BMS developed a central repository for WCOG's GIS data, including both imagery and planimetric data and oblique photography. A client-facing portal using ESRI's ArcGIS for Server and Portal for ArcGIS, as well as a map viewer,  the application provides extensive capabilities. The regional  base map and applications were developed using a modified version of ESRI's Local Government Information Model. BMS deployed the GIS clearinghouse system architecture on the Cloud  utilizing  Amazon Web Services (AWS) assuring high reliability and low administrative overhead for the member municipalities of WCOG.
BMS is a qualified vendor under the New York State Office of General Services 73600 – Project Based Information Technology Consulting Services (PBITS) (Statewide), as well as the State of Vermont – Retainer Contract for IT Services: Enterprise GIS Services category. In addition, the firm has many local government contracts and and multiple Metropolitan Transit Authority (MTA) contract vehicles.
Contact:               Jim Hall, Vice President of Strategic Accounts
                               516-746-2350