Company Name:                              Topographics, LLC
Location:                                          Saratoga Springs, New York
Website:                                           www.topographics.org
Number of Employees:                   3
Established:                                    2016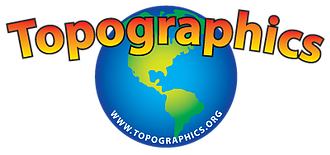 Topographics  provides maps and mapping solutions for a wide variety of clients throughout New York and the United States. Evolved from JIMAPCO, Inc, a long time and well recognized New York State based cartographic and mapping company, the Topographics cartographic team has over 100 years of combined experience providing printed maps, digital files, and most recently interactive mapping applications.  Their client portfolio includes a variety of municipalities, chambers of commerce, educational, religious, and medical organizations, as well as a vast assortment of business clients across the Empire State.
Products and Services
Hardcopy
Using their expertise in graphics and print production, Topographics provides printed folded maps, laminated wall and tourism maps, atlas books, and other hard-copy products for hundreds of customers. Hardcopy products are published using Adobe Illustrator. Selected New York State examples include:
Online and Mobile
Beyond hard-copy, Topographics  provides digital files used for tourism promotion, sales and marketing, realty operations, way-finding, and business development, among others. Their online maps are interactive applications displaying information ranging from business locations to recreational trails. They most often implement the Leaflet or OpenLayers open source JavaScript libraries and make use of Mapbox and Mapzen services for the styling of OpenStreetMap and custom data as well as providing geocoding and directions. Other platforms include Avenza Web Author and the Google Maps and MapQuest API.  Ilustrative examples include:
The following examples are interactive maps for both the Washington County Tourism and the Village of Chatham (Columbia County).  Click on either image to be rerouted to the actual online map viewer.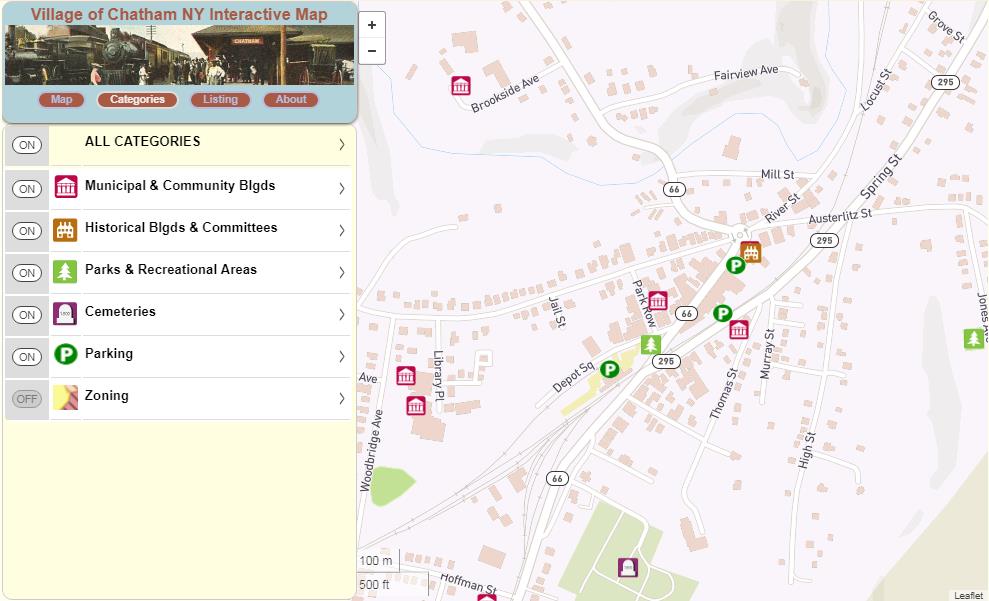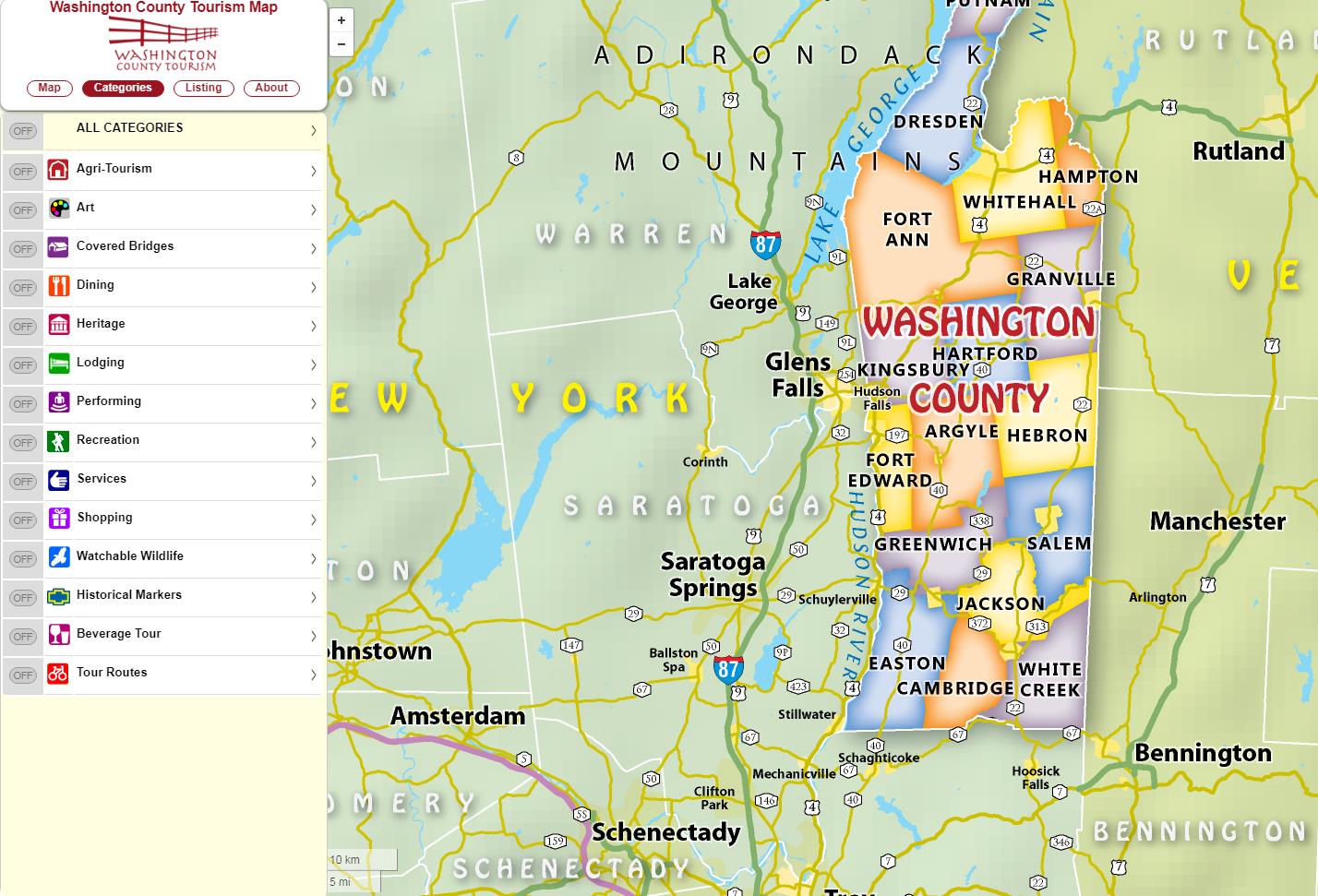 The Topographics Crown Maple Farm (Dutchess County) map below is available as a hardcopy map and also runs on the Avenza Mobile Map App so it can be "used on the trail" with a smartphone.  User's can also record their track (their movement) including elevation. User's can also plot points on the map and assign attributes to the points, including photos. For the Crown Maple Map, Topographics had the owner of the property actually walk the trails using a preliminary map they created for the app to capture histracks. The owner emailed the X,Y's back to Topographics to be incorporated into the final product. Topographics has created similar maps for other clients all over the world using the Avenza app.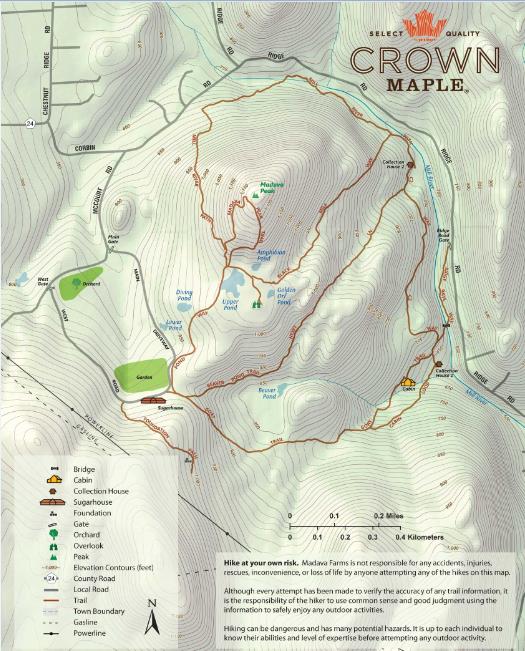 Summary
Far from just a traditional hardcopy cartographic mapping company, Topographics uses and combines many industry leading Open Source software components in producing and publishing their products and services to their clients.   Be informative and nice to see Topographics presenting at future New York State GIS events and conferences.
For more information on Topographics, LLC products and services:
Contact:                        Paul Hein
                                       518-428-6638